I really enjoyed working with 99SE for the last year or so… It was a pleasure working with the team, especially with John Hurle. His holistic approach to projects and his well composed and calm demeanour made the work enjoyable while solving some challenging engineering problems.
I have worked as a consulting engineer with 99 Structural Engineers Ltd … it was great working with John to deliver a variety of refurbishment projects, including properties with new basements. He is always kind and calm even when pressure is high and 99 SE is the reflection of John's best abilities and traits.
A Career with 99 Structural Engineers
We believe that structural engineering can offer a diverse and rewarding career. It offers the chance for creative problem-solving, lifelong learning and interaction with a wide variety of people. Unlike many other professions we produce designs that are likely to outlive us and could be enjoyed for many generations to come.
We are always looking for hard-working team players to join our growing practice. We are an equal opportunities employer and keen to help you succeed in your career. Our company culture is based on 10 core values (below). These were the first things our Founder wrote down before starting the company.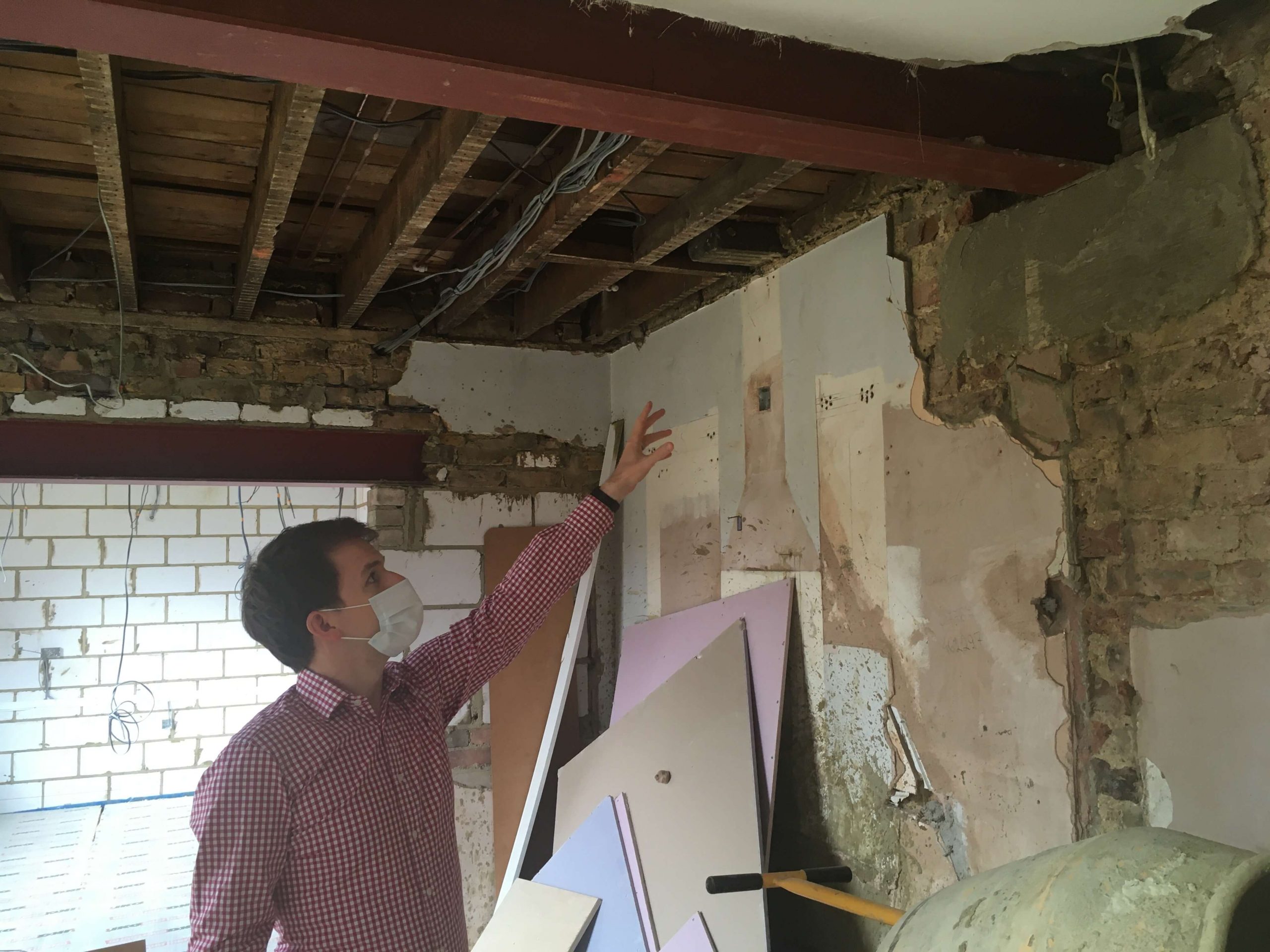 99 Structural Engineer's Core Values
Make a profit profit is oxygen for a business. Life is more than just breathing but we do need enough air.
Be More Client don't just be a structural engineer understand the wider picture and how we can assist. Understand the market and latest trends. Listen to the client and ask good questions. Understand the client's wishes and any other considerations. Start with outcomes and then think about the process. Happy clients, happy life.
Make It Fun give everyone a chance to shine, respect for their different strengths, responsibility to choose how things are done, space to be creative, flexible hours.
Manage Risk Wisely nothing illegal, nothing scandalous, imagine explaining it to the judge and the TV cameras, scan the horizon, learn from the past, pick people's brains, build resilience, beware perfectionism, minimise exposure to down-side risk using the hierarchy avoid > reduce > manage > insure > accept, increase exposure to upside risk and opportunity.
Only Your Best we are a high performance team not a family.
Invest in Briefings share everything that's relevant, give the big picture, explain why and why not, nobody remembers 100% so write it down, nobody understands 100% so ask good questions and explain it back.
Keep Learning from the past, from reading, from our network, from training, from small experiments, from sharing with each other our mistakes and our successes.
Celebrate Successes life can be hard and unfair but we also have lots of things to be grateful for so it's important we sing when we're winning.
Give Something Back we give 10% of our company profits to charity and we are keen to find other ways we can have a positive impact on this little planet we call home.
Leave for Greater Things we hope you stay until you retire but if not we want to be a springboard for something even better. We would like to be a career launcher for future housing ministers, captains of industry, charity CEOs, newspaper editors, lawyers, musicians, even your own firm! Please stay in touch via our Alumni Network.
If that sounds like somewhere you would like to work then please email your CV to joinus@99structuralengineers.com. Graduates and students seeking work experience, should apply early.
We do not accept applications made via agencies.
If you're ready to take the first step to transform your property, we're here to assist you!