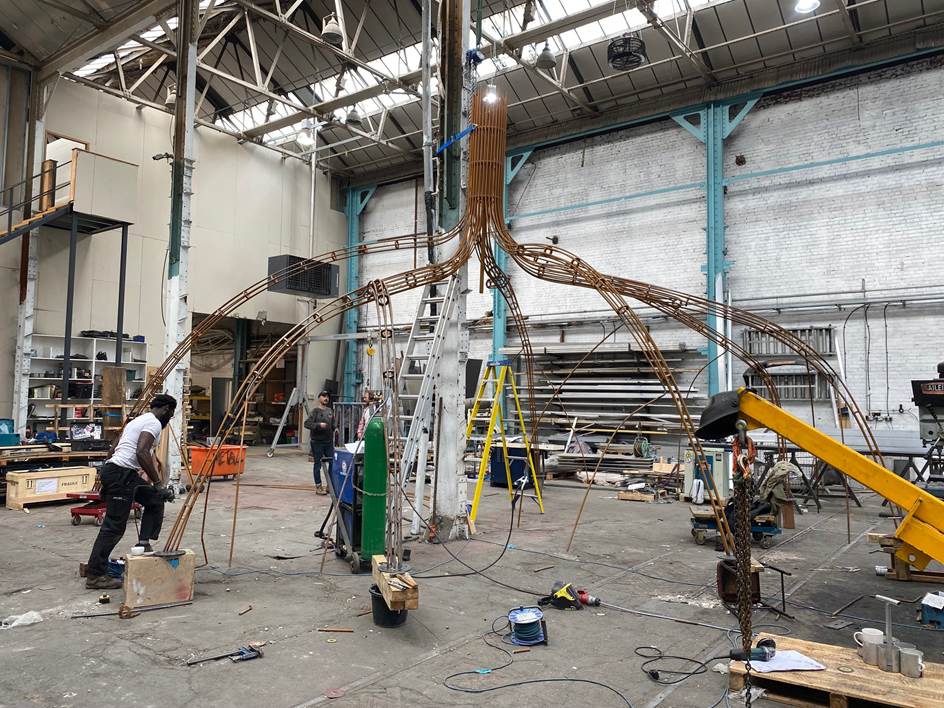 We have been appointed as structural engineering consultants by Kensington Council to advise them on a new and permanent site for the "Hands Off Mangrove" sculpture from the Chelsea Flower Show. 
The sculpture formed part of Grow2Know's Silver Gilt Medal Winning garden for the Chelsea Flower Show. The "Hands Off Mangrove" garden was inspired by a group of black activists called the "Mangrove Nine" who were arrested after a demonstration against police harassment outside The Mangrove Caribbean restaurant in Notting Hill.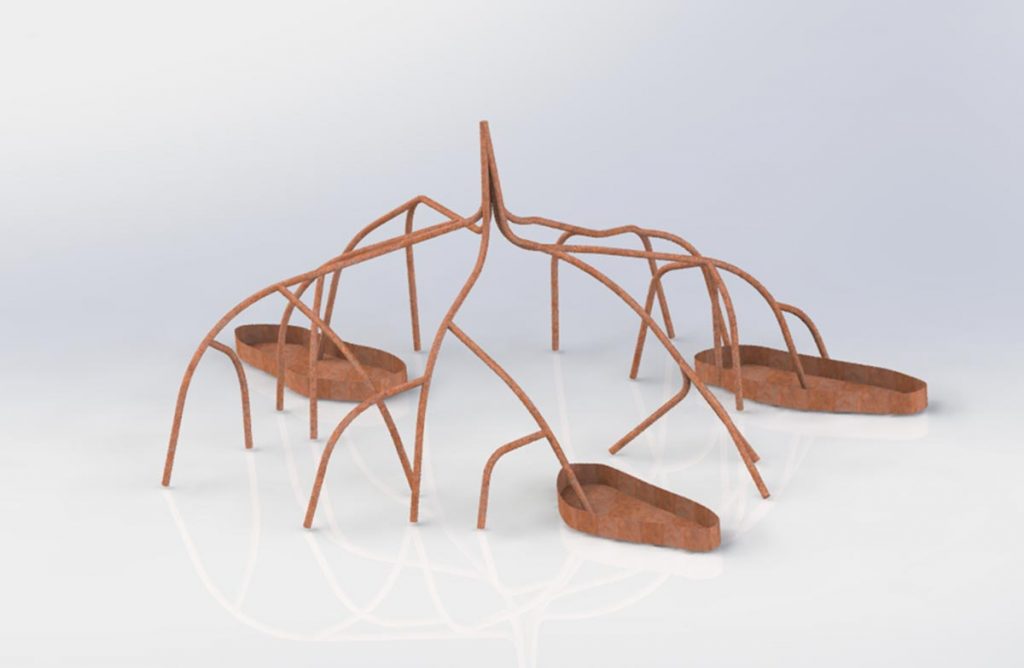 The sculpture was funded by Project Giving Back, designed by Rob Olins, working with the specialist structural engineers Structures Workshop and fabricated by the White Wall Company. The garden at the Chelsea Flower Show was built by Jake Catling, the founder of The Landscape Consultants. 
99 Structural Engineers have been appointed to advise on different possible sites in Tavistock Gardens with regards to the foundations that would be required. A range of options have been proposed including circular economy options which reuse local waste materials or conventional low-tech shallow foundations for easy procurement.
Public Art Sculpture Structrual Engineer Experienced Public Art Sculpture Structrual Engineer Experienced Public Art Sculpture Structrual Engineer Experienced Public Art Sculpture Structrual Engineer Experienced Public Art Sculpture Structrual Engineer Experienced Public Art Sculpture Structrual Engineer Experienced Public Art Sculpture Structrual Engineer Experienced